Now a permanent resident at Wonderville!
Best in Class: Maker Faire 2014
Editor's Choice: Maker Faire 2014
Featured: Smithsonian 2014
Featured: LWLVL 2015
Featured: LWLVL 2016
Fútbol Forever is a local 4-player post-planetary soccer game in two dimensions. Players jet around the void of space fighting gravity and momentum to score a space goal.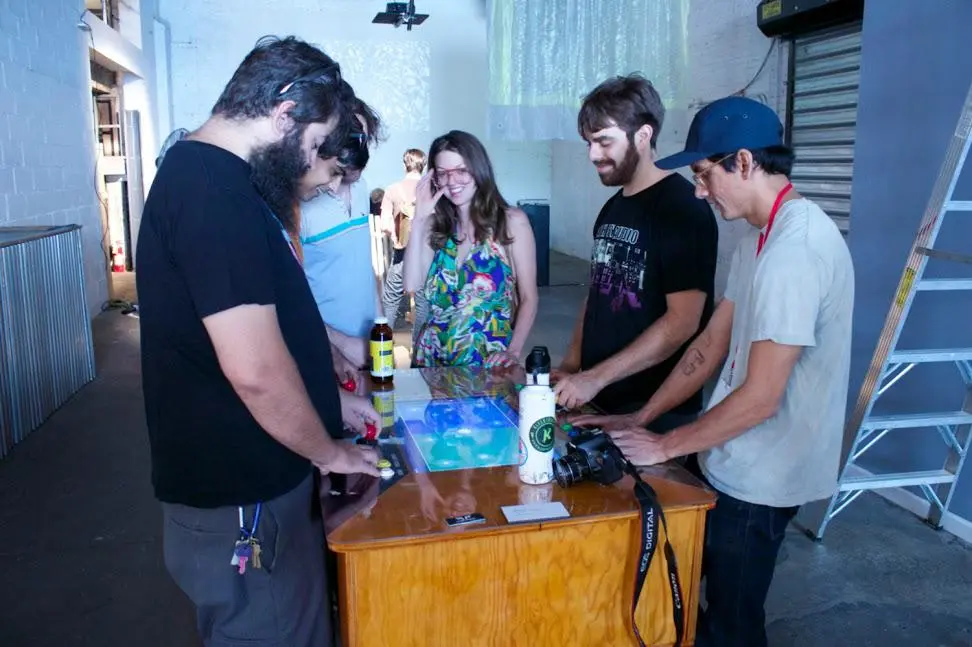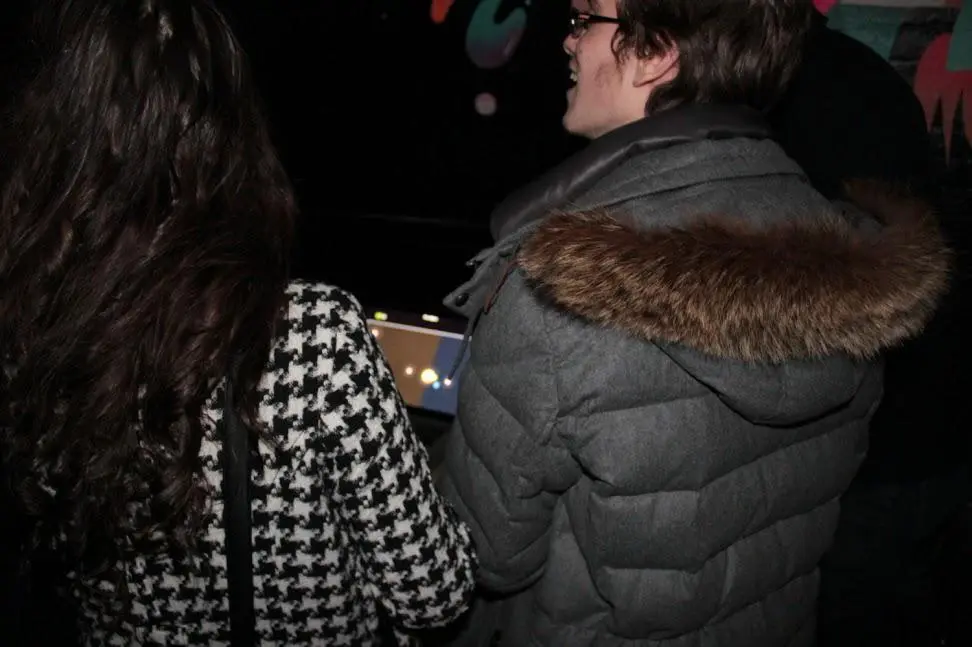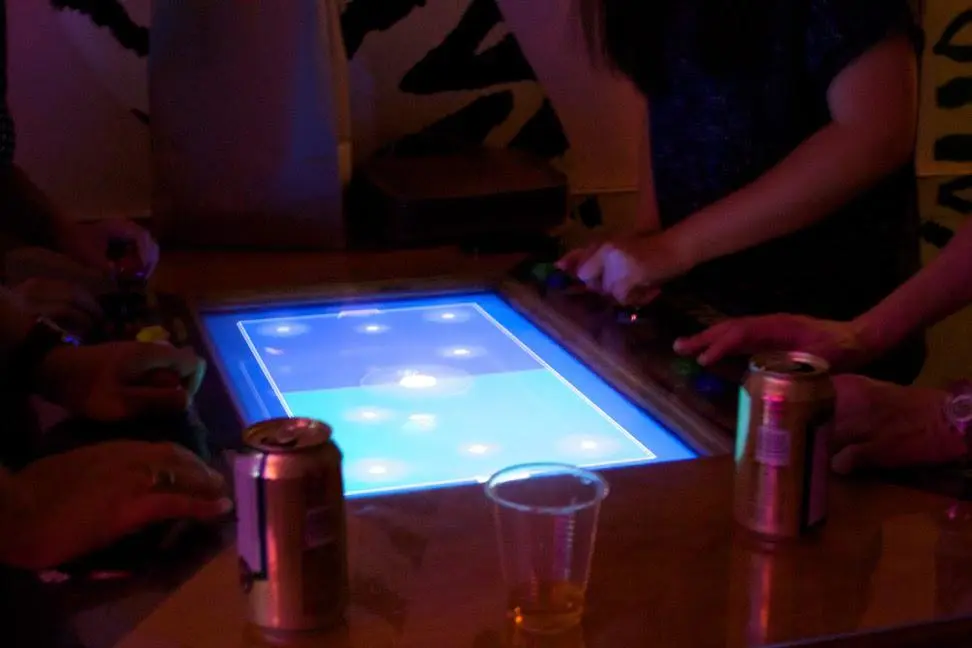 This was, first and foremost, built to be a playful experience for the public space. The game explores the balance between fast-paced competitive play and the delicacy of movement in zero gravity. Super silly, super difficult, and best enjoyed with a drink. This is why we built it into a table. The custom cabinet has been shown at LWLVl festival, Maker Faire, The Smithsonian, and currently circulating between bars in NYC. It's developed in Unity, following early experiments in openFrameworks/C++ with Box2D.
Co-created with Michael Kahane.