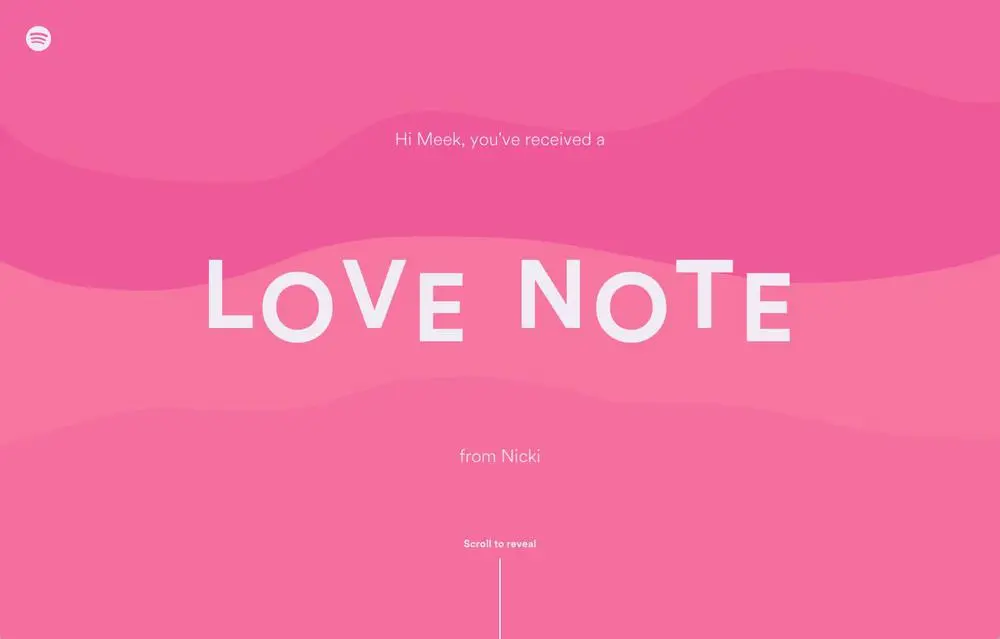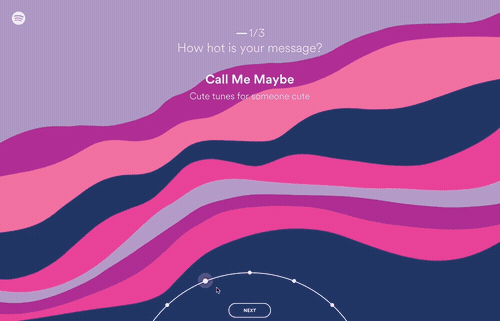 Love Notes, another Spotify experiment at Stink Studios, was a Valentine's Day treat to the world. A unique twist on an acrostic playlist generator, Love Notes would take a phrase and a "heat level" to generate a playlist for this day of public displays of affection. The heat level was a way to ensure the playlist would be appropriate for moms and baby mommas alike.
The technical challenge here was actually pretty immense. We needed a database full of romantic music from Spotify. However, "romantic" isn't a genre. In fact, to even identify something as "romantic" (from sweet to spicy) sort of requires human emotion. No python script can do this for you …right?
Right. But we did impressively well for people refusing to accept that. By using a combination of a homemade internal survey site and an automated lyrics scraper with weighted output, we plugged in some massive playlists and let our techno-magic do the impossible.
This was without a doubt one of the greater data-gen victories I've been a part of.
Photos courtesy of Stink Studios.