Google • Time • Mashable • Adweek • USA Today


To commemorate the LGBTQ rights movement in New York City, The Center partnered with Google and Stink Studios to create a digital monument for the 50th anniversary of the Stonewall riots.
The project is comprised of a web experience, a documentary, and an AR app. I collaborated with the awesome Adam Smith in making the AR app. We were to tap into the archival database and create an experience that allowed users to freely explore the monument in their own space. Additionally, if you took the app to Christopher Park, you had a localized, to-scale, experience placed in the park itself.
"There's only so much history one physical monument can encapsulate. A digital one that's constantly collecting new stories stands to grow forever." -Mashable
Signs were installed in the park which told users about the experience and acted as an image marker. Once the app observed the marker, the full monument would be physically anchored at the center of the park.
However you used the app, you were invited to contribute your story to the living monument, making Stonewall Forever more than an archive about the historic riots, but about the story that continues to this day.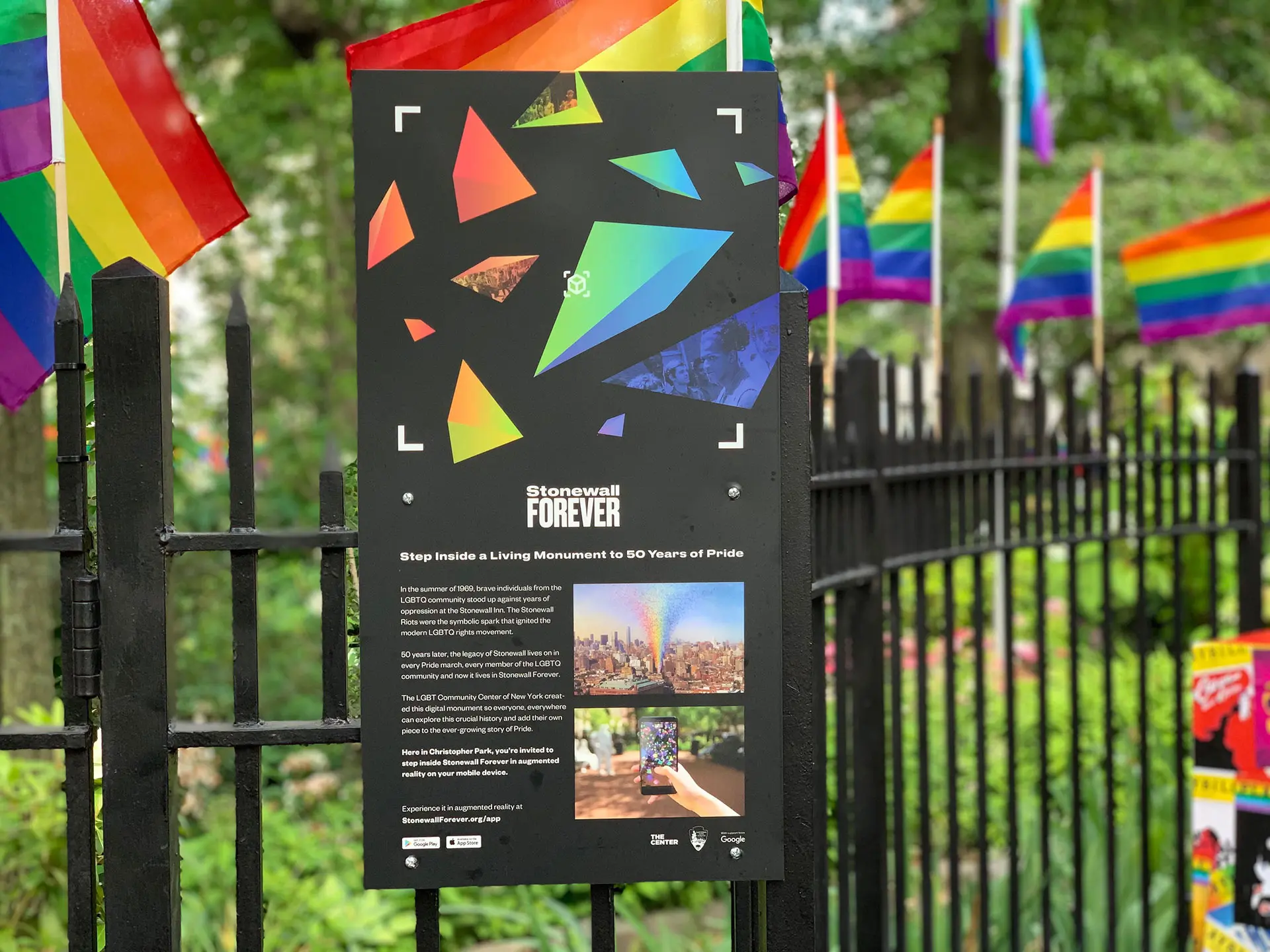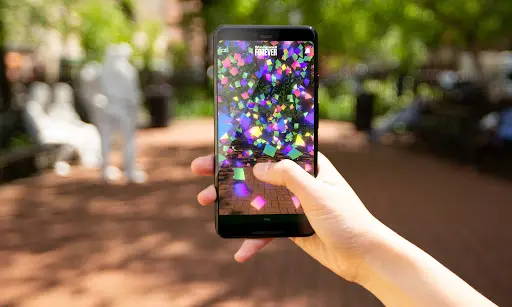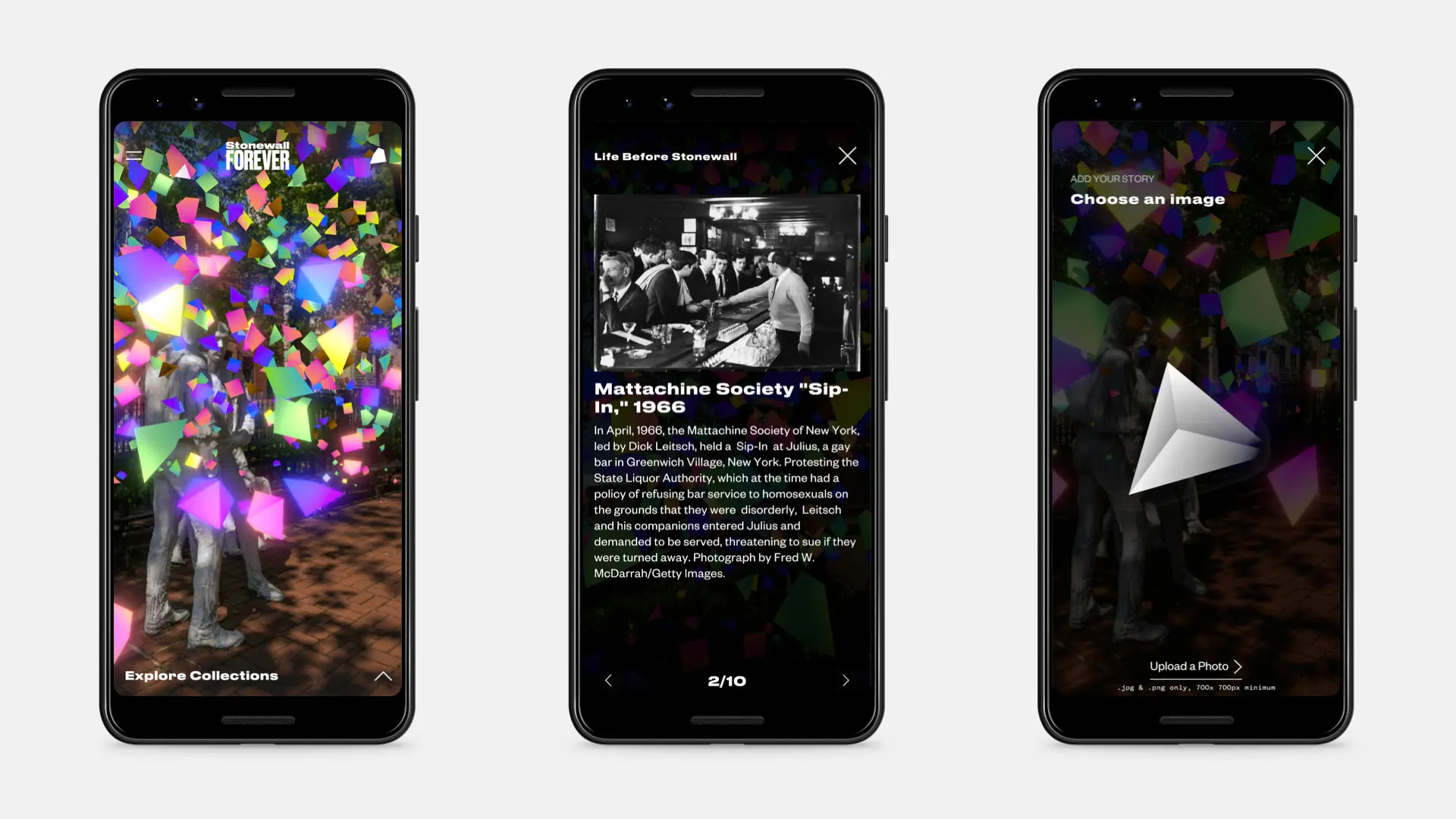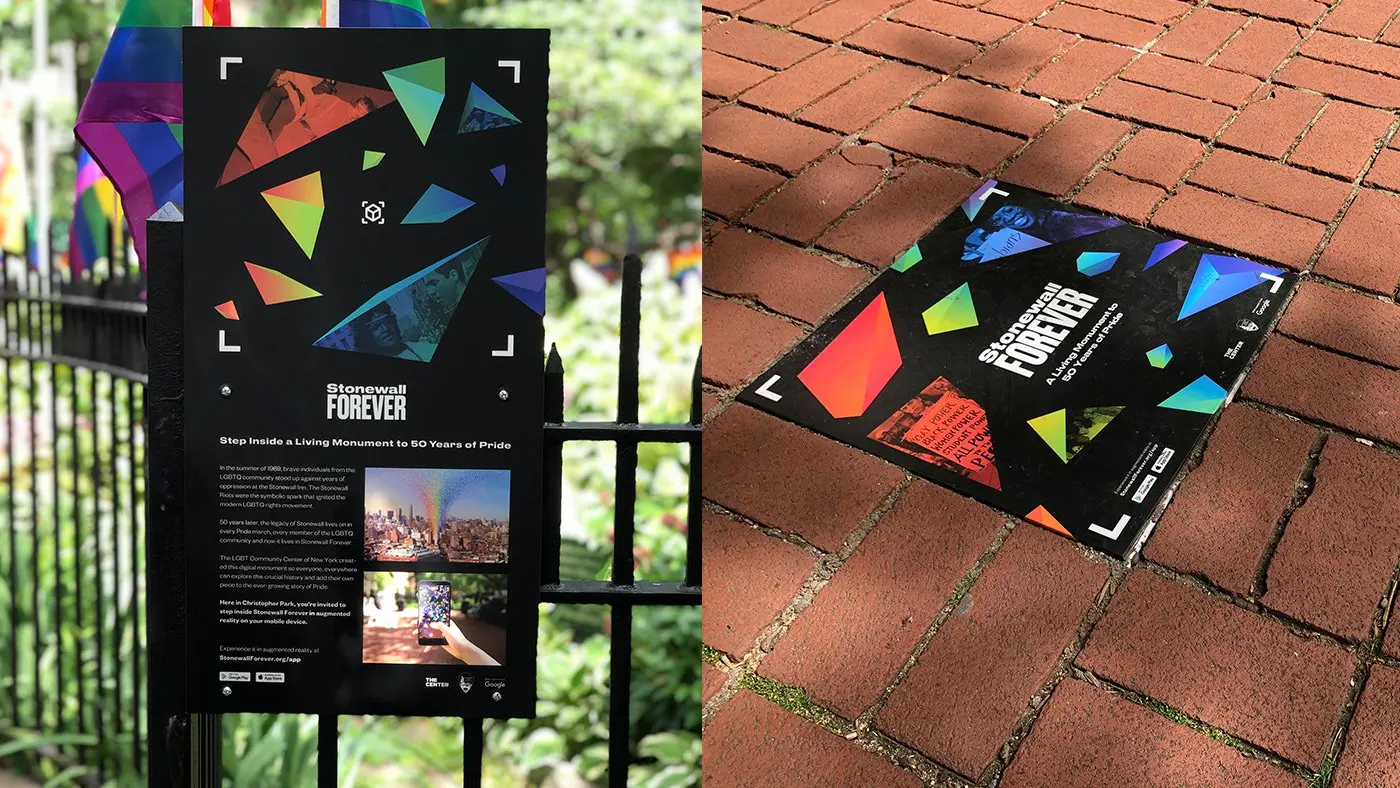 Photos courtesy of Stink Studios + Google.