Project Page • Communication Arts 2021
When Patten Studio reached out to me and told me of their plan to build a large-scale retail installation featuring a responsive ocean simulation, I jumped at the chance.
At Shanghai's Power Station of Art, guests travel through a responsive, interactive seascape, into the heart of the La Mer brand.
Projection mapping, kinetic sculpture, sound, and light came together to form a multi-sensory, interactive experience that introduced millennial Chinese consumers to La Mer's brand narrative.
My focus was on the entryway, where visitors would approach a projected coastline and walk deeper and deeper into the surreal oceanic space. The water on the floor would splash and react to footsteps, jumping, or drawing long arcs, making for a playful invitation to interact more intentionally with the space. This was a dynamic simulation informed by sensors and physics systems and a super fun experience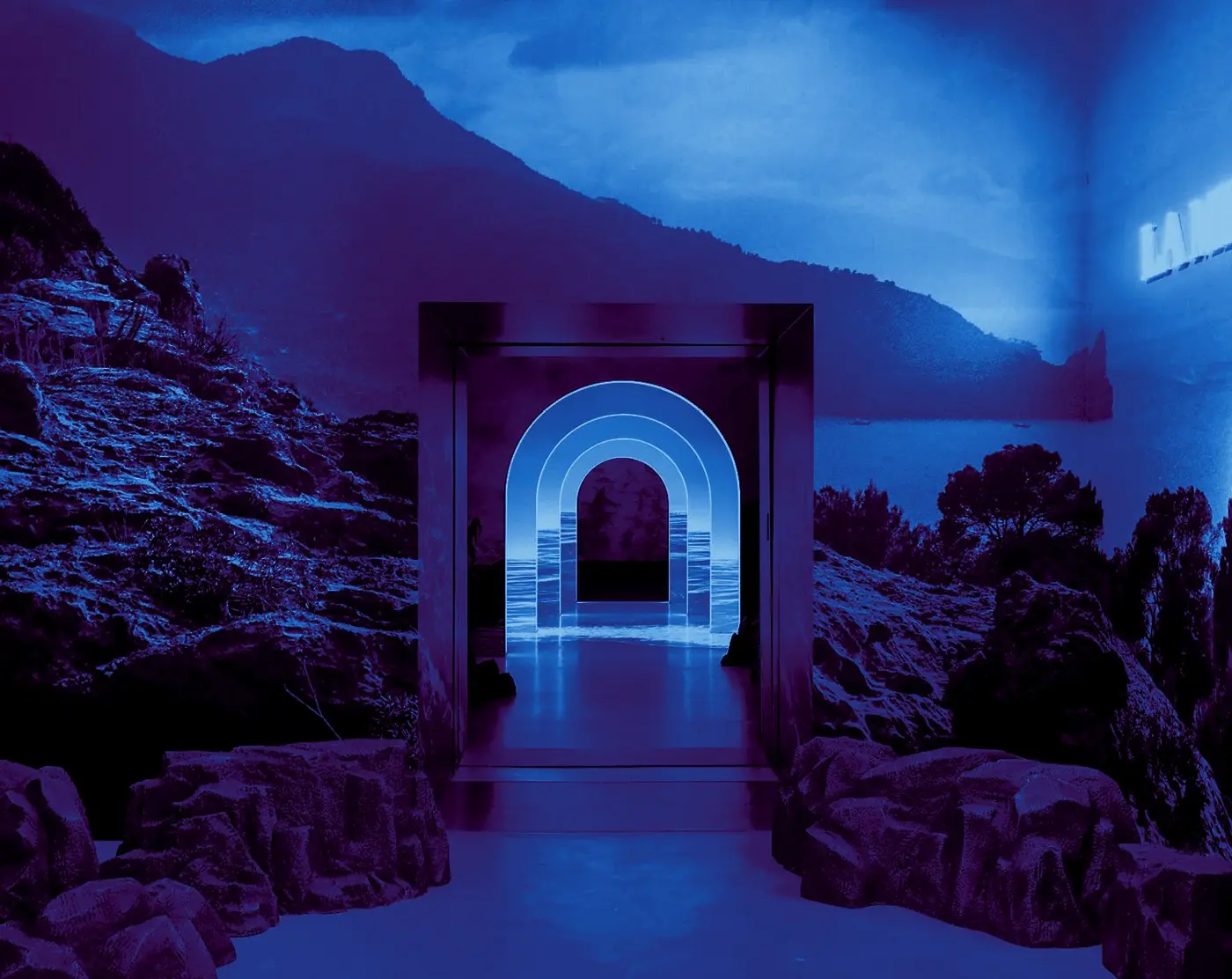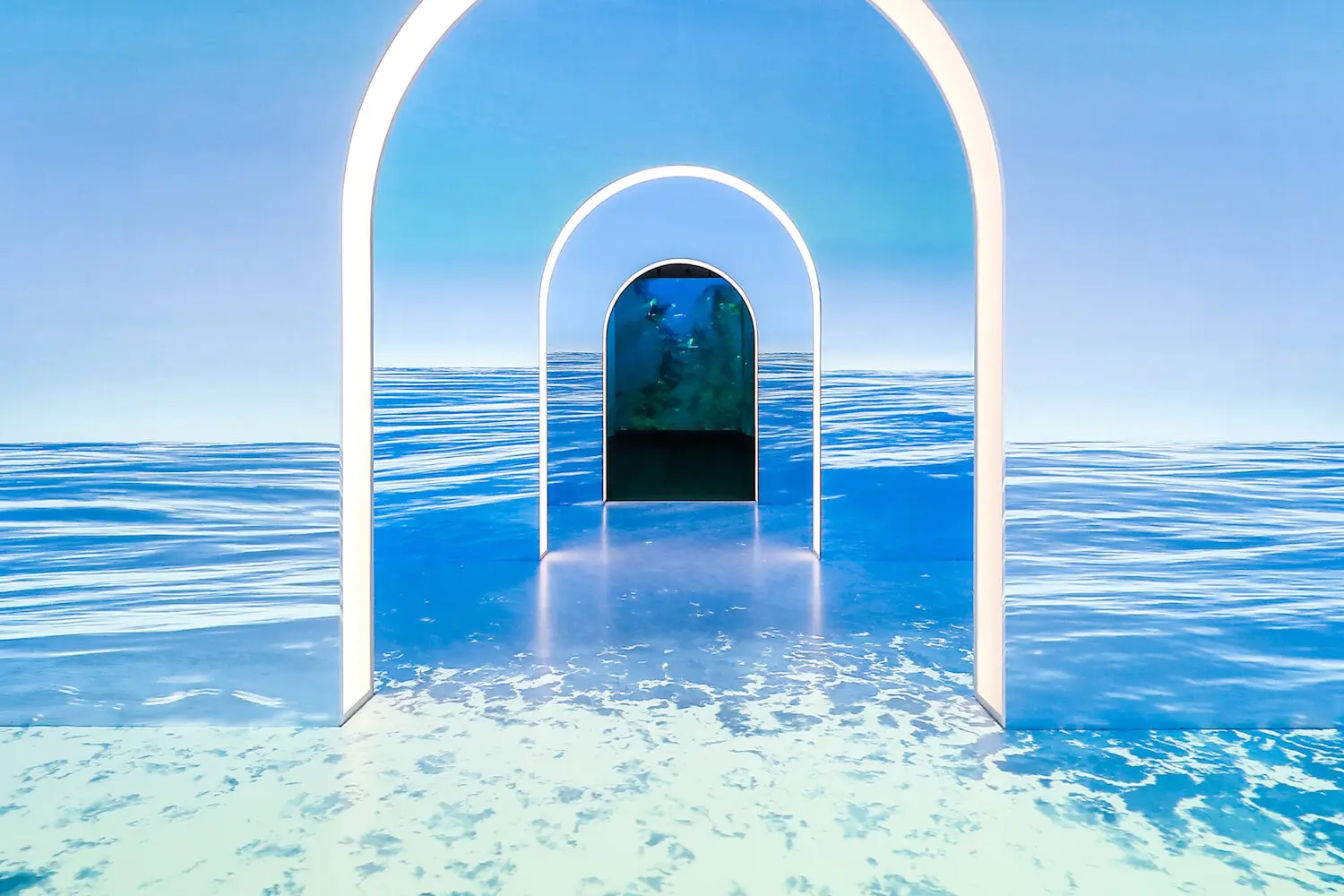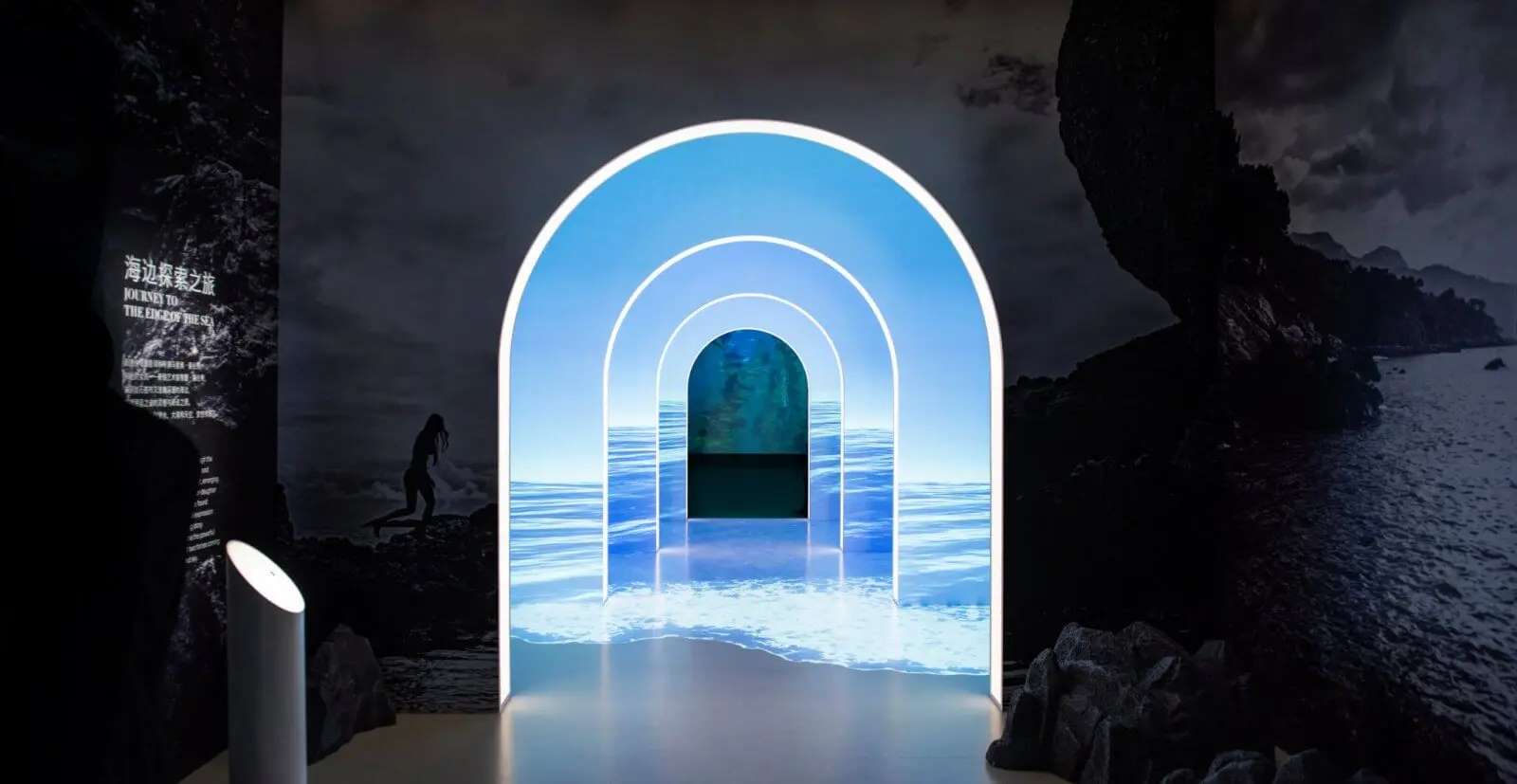 Media courtesy of Patten Studio.